Mini Bernedoodle Puppies of Illinois!!
What is a tri-color miniature Bernedoodle and why should you adopt one?
Miniature Bernedoodles are a carefully-bred combination of Bernese Mountain dogs and Miniature Poodles. Puppies from such a breeding typically exhibit the best physical and personality traits from their parents. For example, while Bernese Mountain dogs are known for their intelligence, loving natures and calm personalities, they're also large hairy dogs with big appetites that shed a great deal. Miniature Poodles, on the other hand, are non-shedding and hypoallergenic, as well as smaller, though they can sometimes be more high-strung and demanding than their Bernese counterparts.
Over the years, Maple Valley Puppies has carefully developed our own line of tri-color Miniature Beredoodles. Our puppies typically get their intelligence, calm demeanor and loving personalities from their Bernese mothers, and their hypoallergenic coats and smaller size from their miniature Poodle fathers.
Miniature Bernedoodle puppies are ideal for:
Families with children
Empty-nesters looking for a companion that isn't difficult to live with
Those with autistic family members
Therapy dogs
Anyone looking for a beautiful and loving canine friend.
Unlike many other Mini Bernedoodles, Maple Valley Puppies selects for what's called a "tri-color" coat, which is a combination of black, white and brown coloring that is uncommon and highly distinctive. While you can easily find other Mini Bernedoodles for adoption, finding tri-color Bernedoodles with the quality genetic heritage and loving upbringing our puppies represent is far more difficult.
Please scroll down to see the Mini Bernedoodle puppies we currently have available for adoption.
Each of our bernedoodle puppies comes with the following:
* Up to date on vaccinations and dewormings
* Record of vaccinations and dewormings
* Front Dewclaws removed
* One year genetic health warranty
* Health certificate from our vet
* Collar and leash
* 4lbs Blue Buffalo Puppy Food
(or you can purchase 30# bags for $50)
After you have reserved your mini Bernedoodle puppy by completing your $400 deposit, (balance due with IL tax when you pick up) you will be contacted with details about scheduling your pick up date and time. Please call or email with any questions!
Parents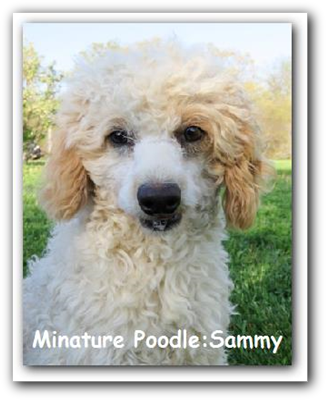 F1 BERNEDOODLES
Dam: Queenie
Sire: Sammy
3 Males 2 Females
Born June 6th!
Expected size at maturity: 45-55 lbs
Prices as marked below:
$400 Deposit to Reserve. Balance due upon pickup as soon as August 3rd, 2017!
---
Puppies for Adoption
Name: Quinton
Status: Reserved by M. Herr

F1 Bernedoodle Male
---
Name: Quispi
Status: Reserved by M. Vos
F1 Bernedoodle Male
---
Name: Quillon
Status: Reserved by K. Vander Weg
F1 Bernedoodle Male
---
Name: Quincy
Status: Reserved for L. Millington

F1 Bernedoodle Female
---
Name: Quilla
Status: Reserved by M. Moore
F1 Bernedoodle Female
---
Testimonials
Hello there! Just wanted to update you folks on our two puppies we got from you from the January 5th mini bernedoodle litter. Nora and Sammy's puppies Norvin and Nordica (now Bodhi and Kona)  are doing very well in our home! Here they are now! The male is 40 lbs and the female is 32 pounds. They are the best of friends.We love them so much and just wanted to thank you again for providing us with such great additions to our family. We have some great updated pictures for you as well.  We get stopped all the time asking about them because everyone tells us how precious they are.
C. & R. Carden
Hi Micah and Rose,
Baby Alex is doing great … See below pictures
Which dog is the real dog?
Sergiu Deac
Hey Micah and Rose,
I feel like I have had Amy forever. She is nothing but love and she has already changed my life. I think your family already knows how special she is.
Cheryl
Hello Rabers,
Thanks for checking on Nichole. She is doing amazingly well! Sleeps thru the night, very calm demeanor and super snuggly.
Pick up on Friday evening was easy. She was in great shape and took to us very easily. We are so very happy to have her in our family…
a real sweetheart of a puppy, and incredibly cute! We finally decided on the name Sadie for her. It fits 🙂
Her first vet appt is this Thursday.
Thank you again. We are so lucky to have her!
Terry Tersini
Hi Owen,
The visit with the vet went well.
I have been working on their potty training by trying to get them to ring a bell on the door when they have to go outside. They actually rang it today (might have been an accident, but they both  went potty). Zasha is actually pretty good. She will usually whine when she needs to go out, which does help a lot.
They are both doing great. I thought Zeke would be the mischievous one, but it is looking like Zasha is also pretty mischievous. They play really well
together and they are a lot of fun to watch.
It is hard to believe that I have only had them a few days as it seems that they have always been here.
Thank you so much for working with us on our puppies. I am glad that we ended up getting both of them. I think they would be lonely if we had only gotten one of them.
Sandy