About Maple Valley Puppies
About Maple Valley Puppies
Goldendoodle & Bernedoodle Puppies in Alaska & Illinois!
Meet the Rabers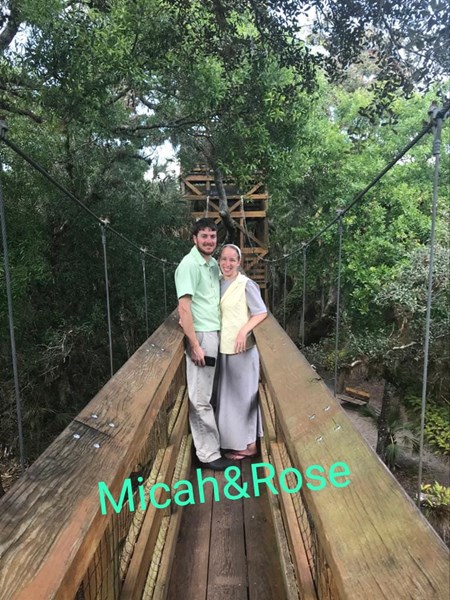 As an animal loving family, we created a lovely nook for ourselves and our pets in the countryside of central Illinois.

Micah built our 1.3 acre lake with its swinging bridge, dock and fenced play area to provide lots of water for play for both humans and doggies! Our home, which Micah built with lots of labor and love, sits right on its banks. Song birds and wildlife abound. The dogs have a large fenced area attached to their house where they can run at any time. And 1/2 mile across the fields, is grandpa's farm, which is Emily and Larissa's guardian home. There's always some new pet or baby animal around, so the children and dogs love spending time on the farm!
We both grew up on farms. Micah's family raised turkeys and my (Rose's) family had an 'Old MacDonald' farm with a little bit of everything, but specializing in horses. Our families both raised some puppies to sell.
In 2012, Micah had a friend that was raising goldendoodles, but he planned to move out of state and couldn't take his dogs with him. Hence, our introduction to the lovable 'doodle. We have been raising goldendoodles since then.
Several years later, we met our first bernedoodle. It was love at first sight! The Bernese and bernedoodles are amazing family dogs and do so well with children. It was a perfect fit for our growing family. So we slowly phased out of the goldendoodles, except for 2 very special dogs.
We strive to produce top quality, healthy puppies that will make wonderful pets for years to come. Customer satisfaction is of utmost importance to us.
We are now experiencing a new exciting chapter in our lives. In the summer of 2022, we had the opportunity to move to Alaska. What an amazing adventure and blessing it has been.
---