Maple Valley Puppies Waiting List
View our Bernedoodle and Goldendoodle wait lists by clicking here
If you'd like to be added to our waiting list, please note that a deposit is required to reserve a puppy. This is for puppies not already on our website. If you'd like to reserve a puppy already on the website, please use the PayPal button below your preferred puppy.
To place your reservation and pay your deposit, first:
Choose whether you'd like a Goldendoodle or Bernedoodle puppy.
Next, select the gender you'd like.
Then click "Pay Now", which will take you to PayPal, where you'll enter your information and securely pay your deposit*.
After your deposit is processed, you'll receive an email receipt confirming your reservation and be returned to our website.
Thank you for your interest in Maple Valley Puppies!
Please provide a phone number where we can reach you anytime to inform you of information regarding your upcoming puppy. We also recommend you follow our Facebook page as well as sign up for our Email Updates when you place a deposit. We'll keep you updated on exciting puppy news!
*No PayPal Account required. If you don't have a PayPal account, choose the "Pay with Credit or Debit Card" at the bottom of the page AFTER clicking "Pay Now".
Reserve your Goldendoodle Puppy now for $400.00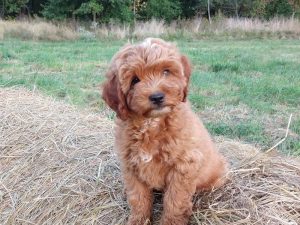 Reserve your Bernedoodle Puppy now for $400.00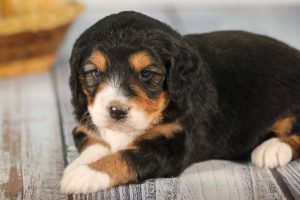 Goldendoodle Wait List
M =male, F =female, and NP =no preference
#1 M Amaka K.
#2 F Brandy B.
#3 NP Devon B.
#4 F Malgorzata S.
#5 F Sarah H.
#6 F Tom & Leslie S.
Bernedoodle Wait List
M =male, F =female, and NP =no preference
#1 F Julia C.
#2 NP Taylor J.
#3 M Diane B.
#4 M   Nicole A.
#5  F  Ryan O.
#6 F  Dr. Sarah C.
#7 NP   Donna W.
#8 M     Lindsey K.
 #9 NP   Robin H.
#10 NP The Chan Family
#11 F Jordyn H.
#12 F  Lisa H.