Jan 2017
Hi Micah and Rose!
Just wanted to let you guys know how much we LOVE our goldendoodle, Stella! She is the most friendly dog I have ever met and loves every single person she meets. She is so smart and knows many tricks. We couldn't be happier with her. I recommend Maple Valley Puppies to everyone who asks where I get such a cute & loveable dog!
Hope all is well and have a happy New Year 🙂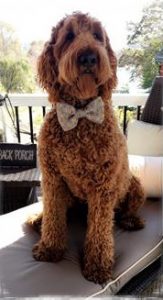 Nov 2016
He is the joy of our home! It is unbelievable how great he is and what a personality he has! We can't say thank you enough for him.
He only eats dog food believe it or not. I think he is about done growing =)  I love checking out your site and seeing all the new liters!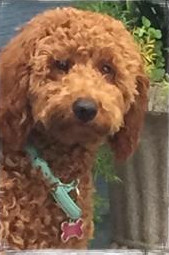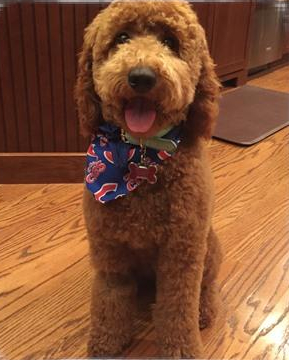 Nov 2016
I just wanted to let you know how much we LOVE our Ruby ( formerly Carly, from Nacho and Kristie's litter). She was potty trained within 2 weeks, and knew multiple commands by ten weeks and has passed all her puppy training courses.She will be going into training to be a therapy dog. She will be 8 months old in November and is the sweetest puppy ever.She attended over 60 baseball games her first 4 months here and loves everyone she meets. I would definitely get another puppy from Kristie and Nacho.Let me know if they will ever breed together again!Here's a picture of our sweetheart ❤️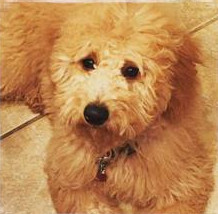 Micha & Rose,
Just wanted to send you some photos of our beautiful girl Cabi. She was the runt of the liter with Nacho & Kristi. We are so in love with her. I refer everyone that inquires about her to you guys. Hope all is well with you!Thank you!Leslie W.
Jacksonville, Illinois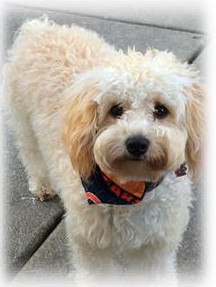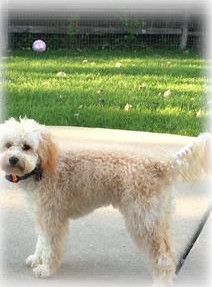 Hi! Daisy (formally Jewel from Jessa and Nacho's litter born January 2016) is a wonderful addition to our family. She is great around our children. We have taken Daisy on many day trips. Everywhere she goes people ask us about her. She is so friendly and everyone who meets her loves her! I have included a couple of recent pictures of Daisy. We are so thankful for Maple Valley Puppies! We love her so much!
Please let me know if you would like any additional pictures of Daisy.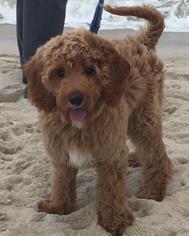 OCT 2016
Shade (now named Rev) is out of Sheila & Sammy's litter born June 6th, 2016. He has been a great pup thus far. Vet say's he is extremely healthy. He is fantastic around all the grand kids and neighbors kids. He is a bundle of energy as well. Everywhere we take him people just love him and want to know more about him and where we got him. He is turning out to be my wife's baby and my buddy. We took him on his 1st road trip to the beach and he did fantastic in the car not mention had a blast playing at the beach. He also loves to go camping with us on the weekends. Can't thank you all enough for a great pup and will always recommend you all to anyone that inquires.
Thanks again, Wade & Christine S.
Aug 2016
Hi Rose! Just wanted to update you about Cameron who we named Enzo, he has been with us since February this year.I can't begin to explain how much joy and love he has brought to our lives, he is loving, smart, well behaved, playful and just adorable!Everywhere we take him people inquiry about him, his breed and where we got him from, which we have obviously given the best recommendations about Maple Valley Puppies.I wish we could send you some photos of him, he is just beautiful inside and out!Thanks again,Laura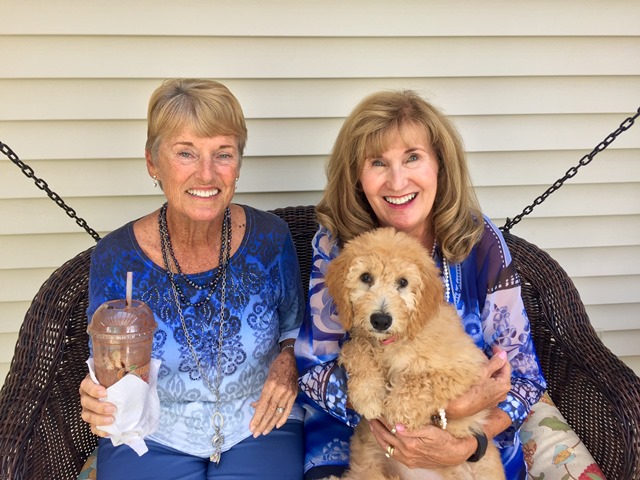 Aug 2016
Rosie is now four months & we all love her. She is working on being obedient.Blessings,
Barbara B.
August 2016
Rabers, I hope y'all are doing well.
Daisy Mae (formerly Tiffany) from Tanya and Donder born 11-12-15 is doing great.
She is so very sweet and playful and growing still.
She's my 40 pound bear.
Here is a pic for y'all to see how much she has grown.
I Love my sweet doodle!
Amelia N.
Hi Rabers!
We wanted to send you an update on our mini doodle, Kyla (she was named Pansy, from Polly and Nacho's Dec. 18th litter).We are so very pleased with her and she was such a great addition to our family! She slept through the night right from the get-go, was easy to potty train, learns commands in minutes, and we get compliments from everyone she meets. She is 6 months old and is about 21 lbs. I have attached several photos to show her growth.Our vet was amazed at our initial visit, he wanted to know where we had gotten her because she was in such good health…he stated he had seen many doodles that were not responsibly bred and had lots of health and socialization issues. Not our Kyla! She is perfect and we couldn't be more pleased! Thank you again so very much!Bob and Leigh M.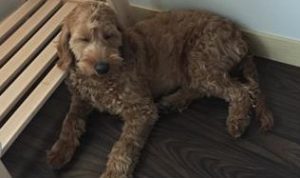 Feb 2016
Hi! Mocha (from Kristies Litter) is the name for our mini golden doodle and he is doing very well! He is six month old and about 23 pounds.
I can't describe the accurate size of him and I attached a photo to you instead.
We are so glad to live the lives with Mocha!
Thank you so much.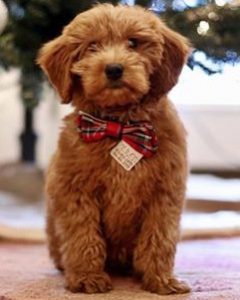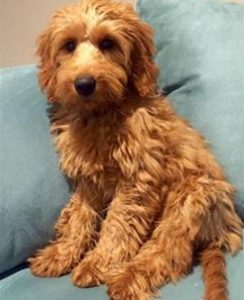 March 2015
We wanted to send an update on Oliver. He just turned 5 months old and we are SO in love with him! His dad is Nacho and his mom is Teresa. We couldn't ask for a better companion. He is friendly, smart and such a joy to be around. Thank you for the opportunity to welcome this sweet boy into our lives.Braedon and ChelseaPs. We couldn't help but notice every single one of Oliver's brothers and sisters went to homes in the same state we reside – Illinois. We would LOVE for him to meet them and play! Is there anyway you could give us some sort of contact information? Thanks so much!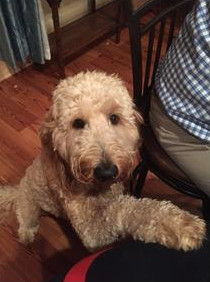 2015
Sherlock is going great.
We had a dog parade today in our town, and I gave your information to a family who fell in love with Sherlock.